The plants and flowers in the nature that are introduced in the Garden of Eden imply mysterious clues. Description of plants and flowers in the religious myth scenarios also has special symbolism. The plants and flowers are introduced from the nature to the magnificent royal gardens, greenhouses and decoration of daily life, and painted on the murals of sacrificial altars and on cloths of oil paintings. Each step is marked with symbolic vocabularies.
In the Age of Discovery, the culture of species, gardening, and plant emerged in the European Continent. Conservative standards of decency in the Victoria Era limited social exchanges at that time. It was popular in upper-class to convey private messages with flowers. As the pursuit of precious imported plants emerged in the society, books introducing flowers and interpreting languages of flowers were prevalent since then. Emotions implied in the flowers have been interpreted, acknowledged, and spread.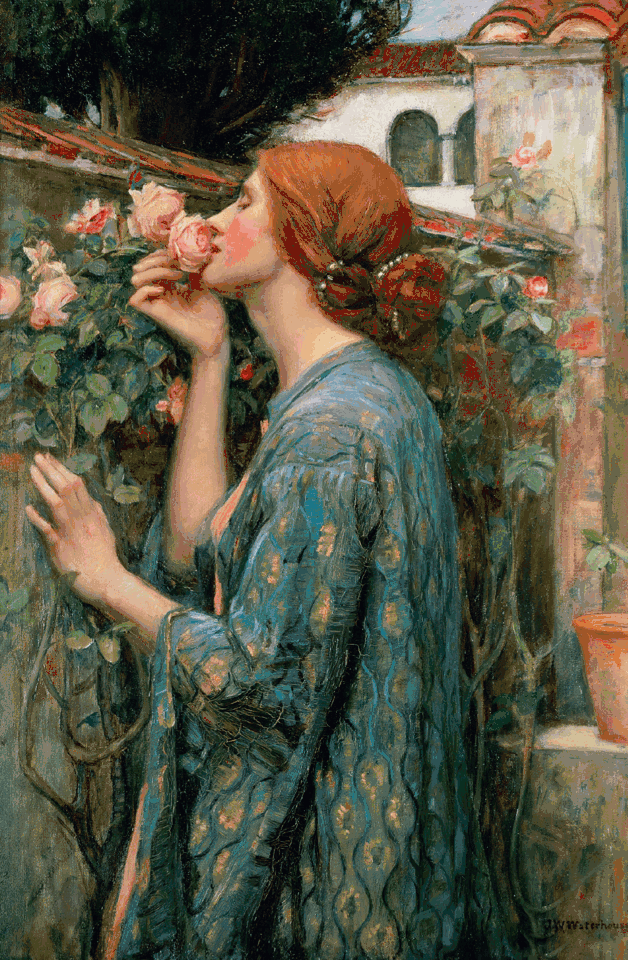 In the Arts and Crafts Movement emerged in the United Kingdom in 1848, the Pre-Raphaelites developed a unique school with the aesthetic concept of upholding true emotion, simplicity, and vividness and had immeasurable influence on the future generations. The flower is one of the important symbols in paintings of Pre-Raphaelites. These paintings that are handed down from ancient times have aesthetic styles. Flowers in thick colors in these paintings arouse people's imagination.
The proposition of "Staying true to the nature" made members of the Pre-Raphaelites observe the flowers to be painted in the way used by botanists. In their paintings, all seemingly common things have mysterious symbolic meanings. They gave flowers with poetic meanings that are beyond the common languages of flowers. Therefore, research on the symbolism of their paintings can be started with the language of flowers.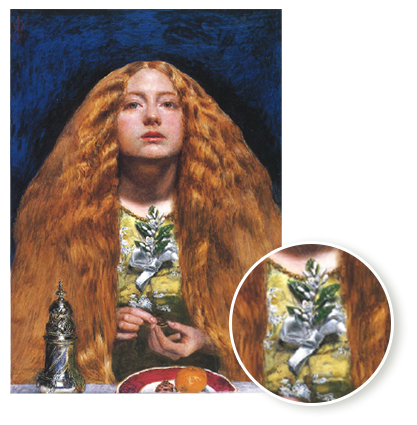 At the afternoon of this Sunday, Sun Jing, M.A. in History of East Asian Art of Boston University and independent art writer, will present the classic works of Pre-Raphaelites to explore implied symbolic meanings of plants and flowers and identify elements related to original poems, mysticism literature, and life experiences of members added in the paintings.

What is Pre-Raphaelites?

During the boom times in the reign of Queen Victoria in the middle and late 19th century, artistic thought of the Royal Academy of Arts was dominant in the painting world. The Academy held up the arts of Raphaelite as a model and advocated the academic classicism. The elegant and superficial mechanistic art style was popular in the society in the Victoria Era, which was unsatisfied by many thoughtful and insightful artists.

Young painters William Holman Hunt, John Everett Millais, and Dante Gabriel Rossetti found that works in the early Renaissance had true emotion and simple and vivid characters which was the artistic style they pursued. Therefore, they believed that the true art existed in the years before Raphael lived and tried to advocate such art to save paintings in the UK. In 1848, they created a new painting school called Pre-Raphaelites.

<!!-- 预约场次 --!!>