"Open Book for Arts" lectures by Pearl Art Museum
Pearl Art Museum has launched series of lectures on "Open Book for Arts" since the end of September 2019 based on the ideal of "wallless art gallery" and "mobile art school". For each lecture, an expert will be invited to tell a story of art with a good book and offer relatively systemic and interesting artistic and aesthetic education. In order to equip viewers with further knowledge and thoughts, the guest always explain profound theories in simple language, which enables the general public to know more about the cutting-edge and classical art studies and works.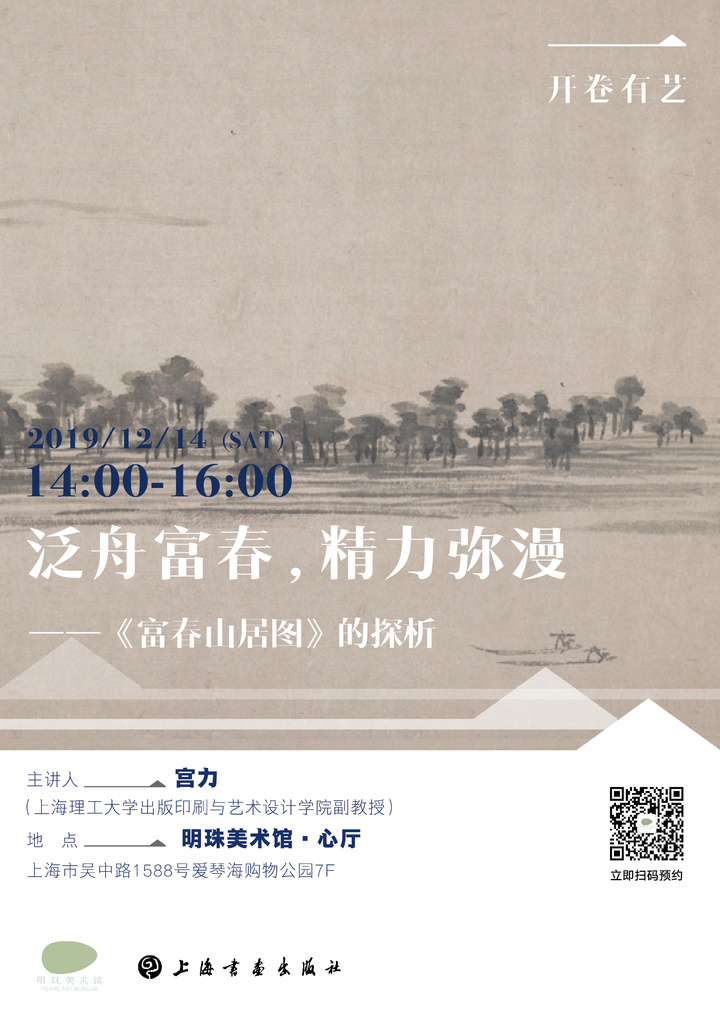 The Dwelling in the Fuchun Mountains is one of China's top ten masterpieces of traditional Chinese paintings and has the same status as Lanting Xu does in traditional Chinese calligraphy. The long handscroll painting, 636.9 cm long and 33 cm wide, is the greatest surviving masterpiece by Huang Gongwang and depicts the beautiful scenery along both sides of the Fuchun River.
The painter followed the Taoist aesthetic idea that "five colors blind the eye" and thus employed just one color in his painting, rendering the work with a harmony of dynamic and static and enabling viewers to be fully immersed in the landscape depicted in the painting. In front of the masterpiece, viewers feel like sitting in a boat on the Fuchun River, sometimes going fast, sometimes going slow, sometimes feeling close, and sometimes feeling distant, watching the mountains on both sides of the river change with time and season with their bodies moving and minds intoxicated along with the painting itself.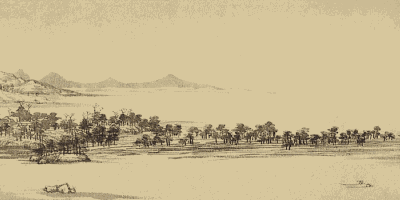 Generations of great painters have always regarded the Dwelling in the Fuchun Mountains as an exemplary work of Chinese landscape painting. At the late Ming dynasty, a collector named Wu Hongyu bought it and the painting has since then undergone a series of misfortunes.
The fourth lecture of "Open Book for Arts" will be held on Saturday afternoon, December 14th 2019. Associate professor Gong Li of University of Shanghai for Science and Technology will be invited to the Heart Hall of Pearl Art Museum. Professor Gong will elaborate from several perspectives such as superb artistic expressions in the painting, complex shifts in its ownership, information on characters, its overwhelming influences and so forth. He will outline how Yuan dynasty landscape paintings have evolved up to now, identify the most important shift taken place in Southern Song landscape paintings after the Song dynasty and recapture the most unusual case in the Chinese collection history.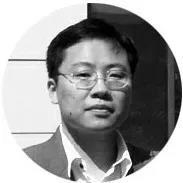 Professor Gong has been working on traditional Chinese fine arts theories, appraisal of calligraphic works and paintings. He is now an associate professor at College of Publishing, Printing and Art Design of University of Shanghai for Science and Technology. Apart from publishing dozens of academic papers, he also presided over several fund projects on art and published independently or participated in a number of art-related books.

<!!-- 预约场次 --!!>